Easter is just around the corner and you might be wondering, what wine pairs well with the traditional Easter ham. The usual sweet, salty, and rich flavor palate of ham is going to pair nicely with wines that are bit more of the sweeter side, higher acidity, and a strong fruit presence. We took the time to pick out wines we think would be a nice asset to your dinner table without breaking the bank.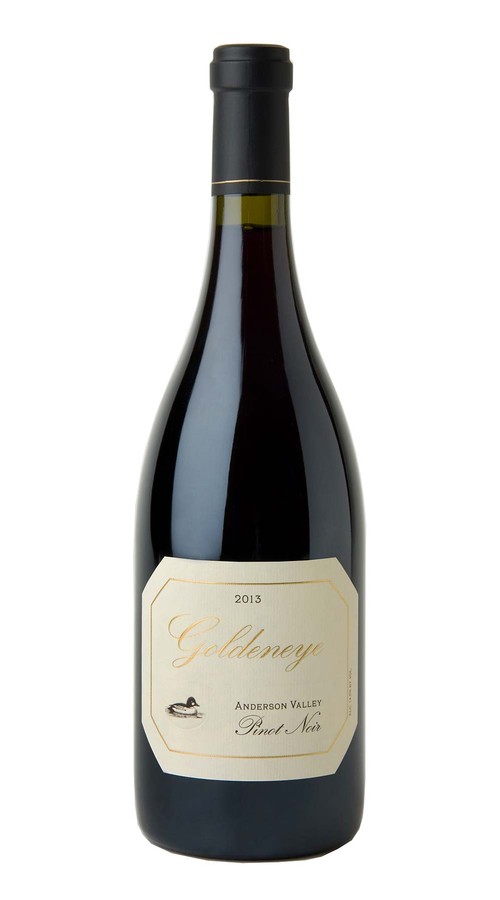 Goldeneye Anderson Valley Pinot Noir 2013
A classic cool growing season, 2013 delivered another fantastic vintage for Anderson Valley. This wine explodes on the palate with flavors of bright cherry, blackberry, wildflowers and pomegranate, as well as more savory layers of earth and leather. Silky tannins underscore this wine's exceptional structure and texture, while leading to a long, lush finish with a touch of redwood that is a hallmark of all of our estate vineyards. 

Elouan Oregon Pinot Noir 2015
This Elouan Pinot Noir is richer and more full bodied than what is typical of Oregon Pinot Noir, which generally is very lean. Bright ruby red in color. Ripe cranberry, sweet cinnamon and fresh cherry create an inviting bouquet, with a subtle earthiness. The palate shows texture and weight with firm acidity that carries the flavor through. The flavor profile shows red plum, bright cherry, minerality, dusty earth, and a hint of sweet tobacco, creating rustic layers of flavor with soft refined tannins.
And if you fancy a fruit-glaze to your ham, we recommend a wine that can hold up to the intense fruit flavor, such as a Zinfandel.
Seghesio Sonoma County Zinfandel 2015
This wine presents a bold nose that teems with aromas of blueberry, nutmeg and baked strawberry, intertwined with hints of brambly spice and lush black fruit typical of Alexander Valley. The palate leads smoothly with flavors of briery, black cherry, cocoa and coffee, while the finish is balanced and elegantly structured
Coto de Hayas Centenaria Garnacha 2011
This fleshy red delivers a rich core of blackberry and blueberry compote, accented by toasty vanilla, sweet licorice and cinnamon spice. Well-integrated tannins give this backbone. A bold, modern style
If red wine isn't your style, we selected a couple white wines that have just enough sweetness to compliment the ham without overpowering it.
Gauthier Santa Lucia Highlands Riesling 2012
This shows a fine winemaking touch with this ethereal Riesling. It has seductive honeysuckle and lemon blossom aromas to lure you into the glass, where delicate green apple, pear and pineapple flavors are vitalized by lively acidity
Dr. Konstantin Frank Finger Lakes Gewurztraminer 2014
A classic gewurztraminer with a fresh, appealing lift and brightness of texture, this leads with scents of crushed rose petals and pineapple. While there's plenty of ripe apple fruit, the lasting impression is of lanolin and minerals. A phenolic coolness of tone keeps the wine poised and exotic at once
Or perhaps something a bit in the middle is more appealing to you, so we selected two Rosés
Château Gassier Espirit Rosé Côtes de Provence 2016
"Esprit Gassier" is the "Gassier Spirit" that combines the exceptional terroir of the Sainte-Victoire region with Côtes de Provence varietals to produce a wine that expresses the family's passion, expertise and creativity. A very clear rosé with shades of peach; floral nose with white and yellow fruit notes (peach, apricot, pear); in the mouth, round and delicate with notes of white peach, mandarin and grapefruit
Regaleali Le Rosé Nerello Mascalese 2016 
Our rosé, made with Nerello Mascalese grapes planted at Regaleali in the Santa Rosa vineyard in 1986, combines the elegance of fruity red wine with the flavor of white wine. Deep salmon-pink in color, Le Rose offers delicate aromas of cherry, raspberry, blackberry, and-appropriate to its name-rose petals.  Rich on the palate with refreshing acidity and a long, flavorful finish.